I am an expert in the world of cloud technologies and distributed systems. I help small and medium-sized companies to earn more and spend less with proper cloud decisions.
No matter which cloud you choose - GCP, AWS or a small local provider - I will help you design a system suitable for the chosen environment, build efficient workflows, automate routine operations and ensure reliable application functioning.
You know better than anyone how to build your product. I know how to make its operation in the cloud simple and predictable. You no longer have to worry about how to properly design and maintain a Cloud Native system. You just build the product, I do the rest.
services
Architecture Design
Distributed systems are complex and fragile. I will design a robust system around the business requirements and specifics of the cloud or hybrid infrastructure.
Cloud Migration
Migrating to the cloud from an on-premise environment is a complex, multi-step task. I will plan the migration correctly and perform it without interrupting the services and the team.
Cloud Support
A cloud environment requires the implementation of DevOps practices and proper maintenance. I will make cloud systems robust and reliable, and billing obvious and expected.
Process Optimization
Companies waste money because of sub-optimal software development and support processes. I will implement effective workflow practices and automate routine operations.
I help to earn more and spend less with proper cloud decisions.
Get a free half-hour consultation right now.
case studies
customer feedback
"Ilya is definitely the real deal. Was looking for a true, competent and experienced Cloud SW architect for a long time, someone who didn't just watch tons of webinars and read lots of white papers and articles that you cannot get anything concrete from, let alone finish a technical conversation without flying to lala land. Ilya is exactly the opposite of all that Jazz, brining actual knowledge, backed by experience, helping to guide the SW architecture and teams to the best solution."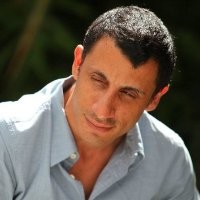 "Working together with Ilya was a great pleasure. He's very focused and committed, he works independently, is a quick learner and a great team player. He is very strong in the area of software development, but also there is a lot of potential for leadership and project management. His attitude towards work is perfect to be a successful professional."